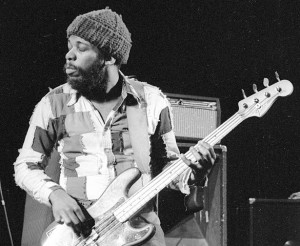 A tribute to Paul Jackson is happening on Friday April 2, 2021 at 1pm Eastern Time hosted by the Berkeley School of Music Bass Department. He is celebrated by one of the largest online gatherings of Bass Royalty ever… AND the Headhunters, along with many with whom he made seminal music from the 70's on.
Too many names to mention… but you know them all. The common thread that could pull together a group like this is…..PAUL JACKSON !! Hosted by Victor Wooten, John Patitucci, and Steve Bailey.
Paul was, of course, an astounding pioneer in Jazz / Funk and played with Herbie Hancock in his Headhunters and countless other musicians. Paul also wrote the introduction to the Bassist's Bible and contributed to the Funk chapter. You can sign up to see the event over zoom by checking out Paul's website: www.pauljacksonbass.com where there is a link on the front page. We are all so sad to see Paul's passing but his music will groove on forever.